Bathroom Remodeling –
Create Your Own Sanctuary with Us
At Artwork Tile, Kitchen & Bath, we understand that your bathroom is more than just a functional space. We offer bathroom remodeling services that are tailored to transform your bathroom into a sanctuary of relaxation and rejuvenation.
Our team of experienced professionals will work closely with you to create a customized design that reflects your style and meets your specific needs. We use high-quality materials and focus on optimizing space, incorporating energy-efficient fixtures, and ensuring timely completion.
Our full-service solution includes everything from demolition to finishing touches, and we keep you informed throughout the process. Our ultimate goal is client satisfaction, and we are dedicated to delivering a bathroom that exceeds your expectations. Contact us today to start your bathroom transformation and say goodbye to an old, outdated space.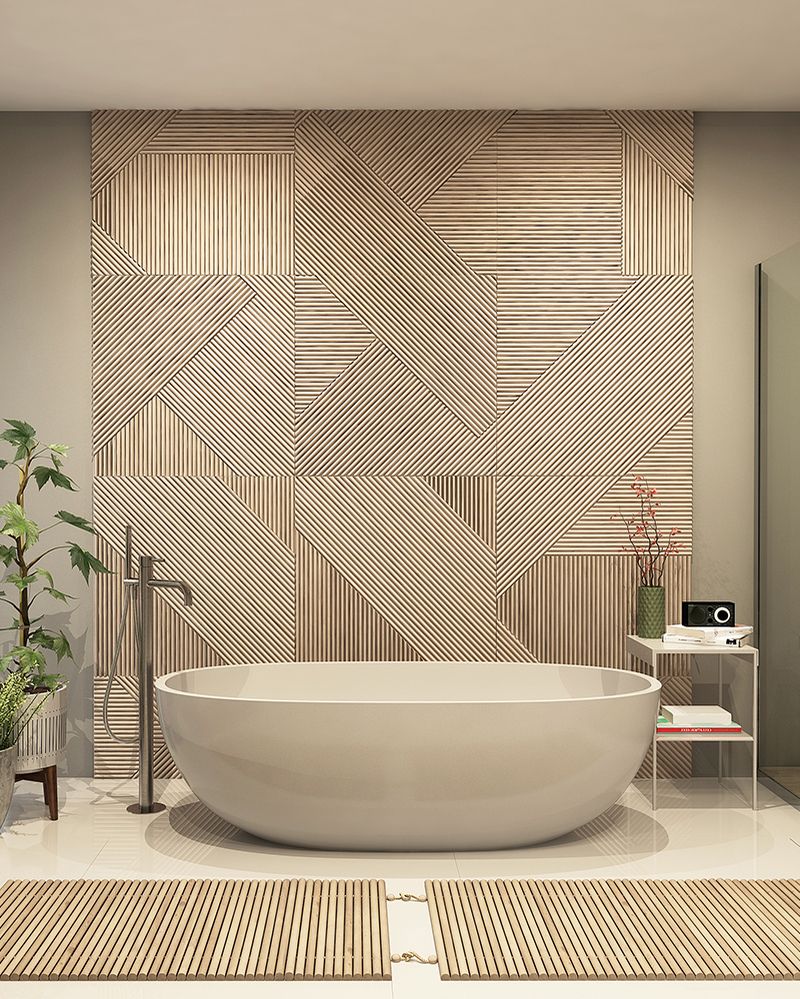 Why Choose Us
for Your Bathroom Remodel?
Expertise: With a team of experienced professionals and a proven track record, we have the expertise to take your bathroom from concept to completion with precision and excellence.
Customized Design: We collaborate closely with you to create a bathroom design that aligns with your vision. Whether you prefer a contemporary spa-like retreat, a traditional look, or a unique, eclectic style, we have the expertise to make it a reality.
Quality Materials: We source and use high-quality materials to ensure the longevity and beauty of your new bathroom. From elegant vanities and fixtures to stunning tiles and flooring, our range of options lets you choose the perfect elements for your space.
Optimized Space: Our designs focus on optimizing the use of space, making even small bathrooms feel more open and functional. We prioritize smart storage solutions and creative layouts.
Energy Efficiency: We can incorporate energy-efficient fixtures and lighting into your bathroom, helping you conserve energy, save on utility bills, and reduce your environmental impact.
Timely Completion: We understand that a functioning bathroom is essential to your daily life. Our project management ensures that your bathroom remodel is completed efficiently and on schedule.
Full-Service Solution: Our bathroom remodeling services encompass everything, from demolition and construction to plumbing, electrical work, and the finishing touches. You won't need to juggle multiple contractors or worry about the details.
Transparent Process: We keep you informed throughout the remodeling process, ensuring that you have clarity and input at every stage.
Client Satisfaction: Your satisfaction is our primary goal. We are dedicated to delivering a bathroom that exceeds your expectations. Our satisfied clients are a testament to our commitment to quality and service.
Start Your
Bathroom Transformation
Ready to turn your bathroom into a functional and beautiful retreat? Contact us today to discuss your bathroom remodeling project. Our team will work with you to create a design that suits your needs and budget, and we'll bring your dream bathroom to life. Say goodbye to your old, outdated bathroom and hello to a space that invites relaxation and rejuvenation, enhancing your daily routine.
Serviced Areas
South Bay, Los Angeles, including:
Lomita
Torrance
Rancho Palos Verdes
Redondo Beach
Manhattan Beach
Rolling Hills Estates
Palos Verdes Estates
San Pedro
Hermosa Beach
Gardena
Hawthorne
Lawndale
El Segundo
Carson