Decking Material & Installation
In South Bay, Los Angeles
Artwork Tile, Kitchen & Bath offers decking material and installation services to enhance your outdoor living experience. We provide a wide range of decking materials, including wood and composite options, to suit your preferences.
Our team works closely with you to design a deck that complements your home and reflects your personal style. The company prioritizes quality craftsmanship, efficient installation, durability, low maintenance, versatile styles, timely completion, and transparent communication throughout the process.
Artwork Tile, Kitchen & Bath aims to create an outdoor oasis for relaxation and enjoyment in your own backyard.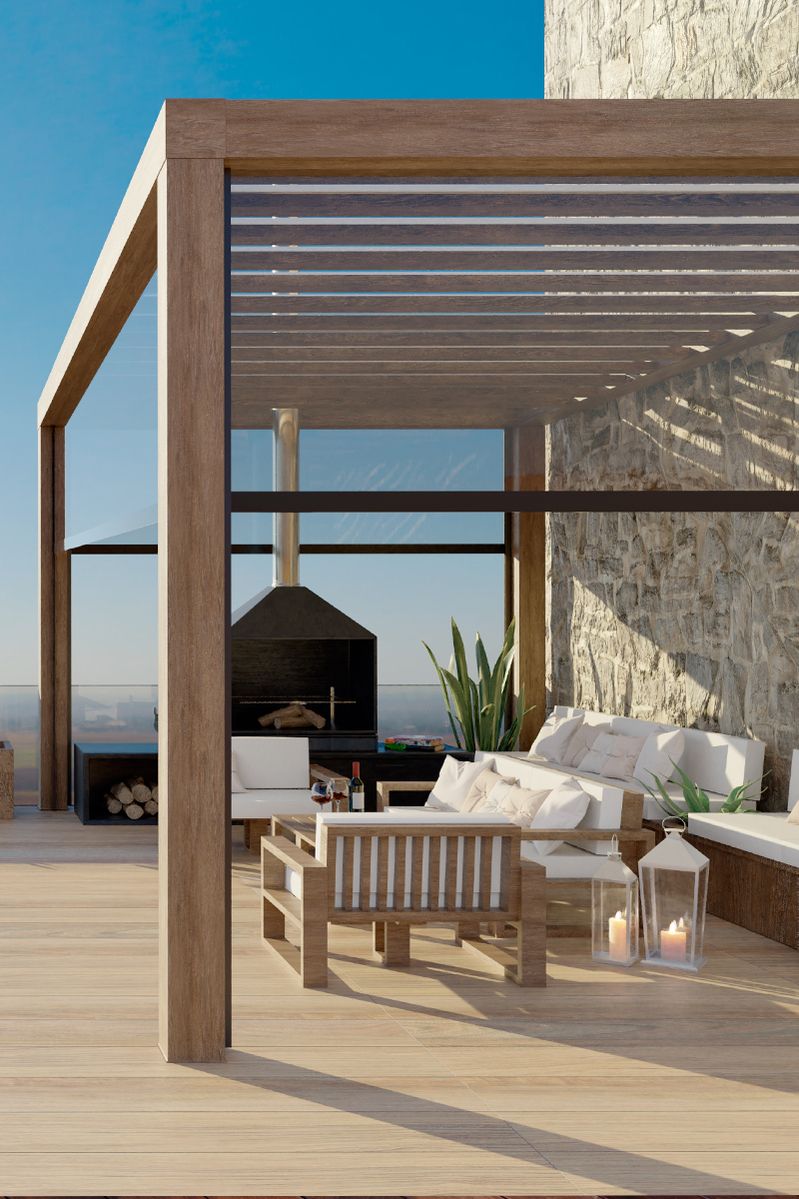 Your Benefits
if You Choose Us!
Extensive Material Options: We offer a wide range of decking materials, including natural wood, composite, and other innovative materials. Whether you're seeking the timeless beauty of wood or the low-maintenance advantages of composite, we have the perfect options for your unique vision.
Custom Design: Our team works closely with you to create a deck design that seamlessly integrates with your home and reflects your personal style. We'll make sure your deck complements your property and suits your outdoor lifestyle.
Quality Craftsmanship: Our experienced professionals take pride in delivering top-notch craftsmanship. We ensure that your deck is not only aesthetically pleasing but also built to last. Every detail, from the framing to the finishing touches, receives our meticulous attention.
Maximized Space: Our designs focus on optimizing the use of your outdoor space. We'll help you make the most of your deck, whether it's for relaxing, entertaining, or grilling.
Efficient Installation: We understand the value of your time and your desire to enjoy your new deck as soon as possible. Our project management ensures a smooth and efficient installation process.
Durability and Low Maintenance: We prioritize materials and construction methods that offer durability and require minimal maintenance, so you can spend more time enjoying your deck and less time maintaining it.
Versatile Styles: Our expertise spans various deck styles, from classic and traditional designs to modern and contemporary options. We'll help you choose the style that best complements your home.
Timely Completion: We're committed to delivering your project on time and within budget. You can trust that your new deck will be ready for enjoyment as scheduled.
Transparent Process: We maintain open communication throughout the installation process, ensuring that you're always informed about the project's progress, costs, and timelines.
Your Outdoor Oasis Awaits
A well-crafted deck is more than just an addition to your home – it's an extension of your living space and a place for relaxation and enjoyment. At Artwork Tile, Kitchen & Bath, we're dedicated to creating the perfect outdoor oasis for you and your family.
Contact us today to discuss your decking project, and let us turn your outdoor space into a beautiful, functional, and inviting retreat.
Serviced Areas
South Bay, Los Angeles, including:
Lomita
Torrance
Rancho Palos Verdes
Redondo Beach
Manhattan Beach
Rolling Hills Estates
Palos Verdes Estates
San Pedro
Hermosa Beach
Gardena
Hawthorne
Lawndale
El Segundo
Carson