Pool Remodeling
by Artwork Tile, Kitchen & Bath
In South Bay, Los Angeles
Transform your outdoor space into a relaxing and entertaining haven with a sparkling and welcoming pool area. At Artwork Tile, Kitchen & Bath we specialize in the powerful transformation of tired and outdated pools into stunning modern retreats through our unique pool remodeling services. Whether you have a residential or commercial pool, our comprehensive offerings can enhance both the aesthetics and functionality of your oasis.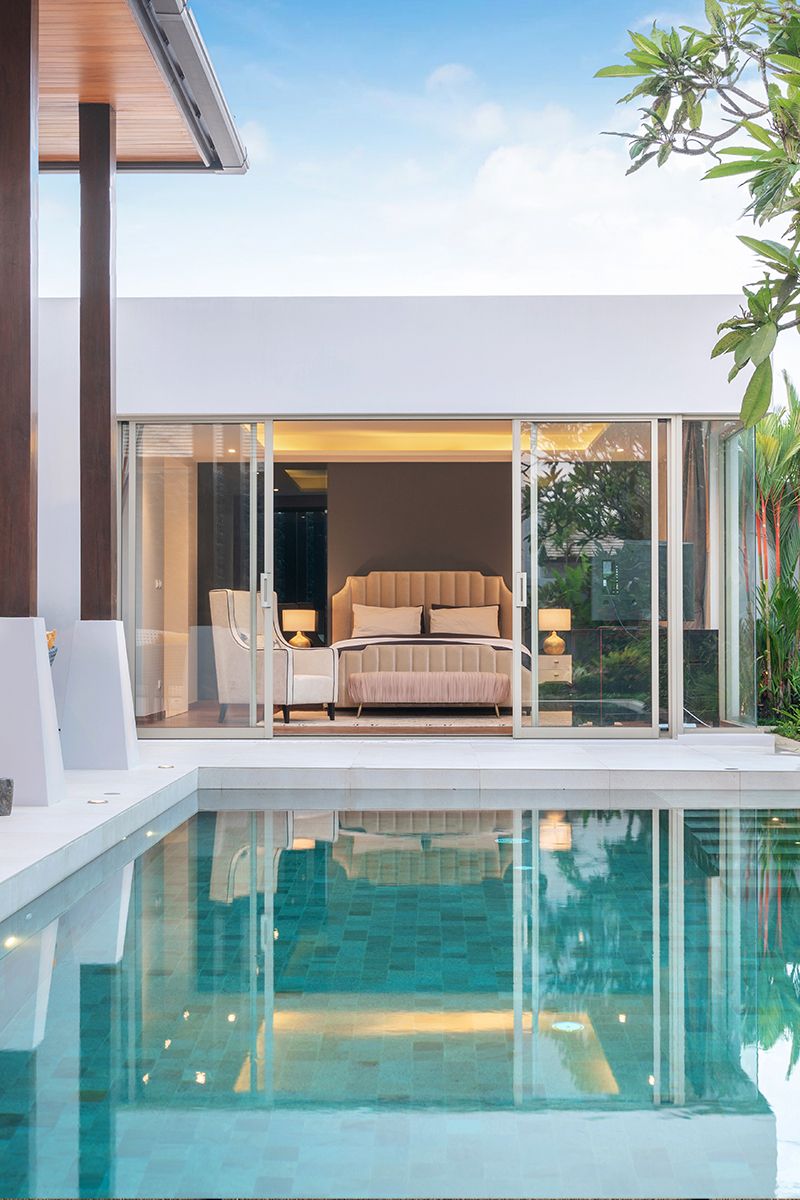 Our Pool Remodeling Services
Design Consultation: Collaborate with our expert design team to bring your dream pool vision to life. Choose from classic, contemporary, or tropical styles as we assist you in selecting the perfect design elements.
Pool Resurfacing: Revitalize your worn-out or damaged pool surface using top-quality materials that ensure longevity while restoring its appearance professionally.
Tile and Coping: Elevate the allure of your pool by incorporating elegant tile options along with coping selections that not only beautify but also serve practical purposes.
Decking and Surrounds: Create an inviting atmosphere by updating your decking area for enhanced functionality while ensuring beauty is retained throughout every corner of your surroundings.
Water Features: Indulge yourself in luxury by adding cascading waterfalls or tranquil fountains to create the desired ambiance within your exquisite redesigned swimming environment.
Energy-efficient Upgrades: Make environmentally-conscious choices without compromising on performance by upgrading to energy-efficient equipment for cost savings alongside reducing environmental impact.
Lighting: Illuminate every aspect of brilliance surrounding your shimmering waters after sunset utilizing various lighting options available through our exceptional service offering.
Why Choose Us?
Experienced Team: Trust in our seasoned experts who possess years of invaluable experience dedicated to handling each project precisely with utmost professionalism.
Quality Materials: Our commitment lies within employing high-caliber materials when it comes to resurfacing, tiling, coping, and decking resulting in enduringly beautiful outcomes beyond expectations.
Design Expertise: Allow us to match your style and elevate the overall appearance of your outdoor space through our design team's expertise in planning a pool that truly reflects your vision.
Client-centered Approach: We prioritize open communication, ensuring you are an integral part of every decision-making process to bring forth the desired outcome aligned with your dreams.
Timely Completion: Recognizing the significance of having your pool ready for enjoyment when needed, we work diligently to meet deadlines without compromising on quality.
Upgrade Your Pool Today!
Ready to witness the powerful transformation firsthand? Contact us, at Artwork Tile, Kitchen & Bath, today to discuss how we can turn your pool remodeling project into reality. Let us help you create an extraordinary outdoor oasis where relaxation and enjoyment seamlessly intertwine.
Serviced Areas
South Bay, Los Angeles, including:
Lomita
Torrance
Rancho Palos Verdes
Redondo Beach
Manhattan Beach
Rolling Hills Estates
Palos Verdes Estates
San Pedro
Hermosa Beach
Gardena
Hawthorne
Lawndale
El Segundo
Carson